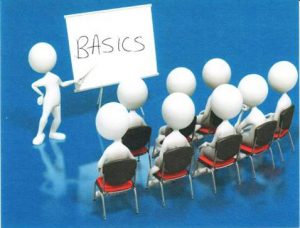 BASICS stands for Barrhaven and Area Safety Instructional Courses. It is a company created by Karen Fromm to instruct the Canada Safety Council's Home Alone Course and Babysitting Course to children and youth.
1. The Canadian Safety Council Home Alone Course
The Home Alone Course is designed by the Canada Safety Council for children aged 10 and up.  It is  designed to provide children with the necessary skills and knowledge to be home safe and responsible when home alone for short periods of time.  It will help them understand how to prevent problems, handle real-life situations, and keep them safe and constructively occupied. It focuses on small group discussions and problem solving, role playing and Instructor led demonstrations.
Children enrolled in the course:
identify the consequences of decisions and actions made in daily life;

follow safety procedures and describe ways to obtain emergency help;

demonstrate knowledge of how to use 911 correctly through role-play and by stating situations when it is appropriate to call 911;

review basic first aid procedures; and

a student reference book.
Upon completion of the program, each participant will  rewarded a certificate from the Canada Safety Council.
2. The Canadian Safety Council Babysitting Course
 The Canada Safety Council has been a leader in babysitting training since 1970..  The course can help prevent injuries and promote the responsible management of common situations that may arise while children are under the care of babysitters.
Participants must be 12 years of age to take the course.  The program enables the participants to demonstrate their capabilities and maturity by completing the course under the responsible directions of the instructor.  The modes used in the course focus on lectures, small group discussions and problem solving, student presentations, inquiry, role-playing and instructor led demonstrations.
caring for babies, toddlers and school-aged children;

the behaviour and misbehaviour of children;

handling emergencies;

caring for a sick/injured child; and

prevention and first aid.
Upon completion of the program with a 75 per cent test result, each participant will be rewarded a certificate and a wallet-size accreditation from the Canada Safety Council.