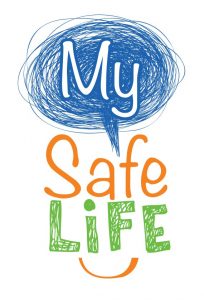 A My Safe Life Course is scheduled for Saturday, March 2, 2019, from 9:00 am to 4:00 PM at the Prince of Wales Manor. 
It is a personal safety course for children aged 7 to 10 years of age presented by SOS 4 Kids!  The program was created to help kids feel safe in all their usual places: home, school, online, and during activities.
The cost of the course is $70 per student, which can be paid via email transfer (Auto Deposit) before the date of the course.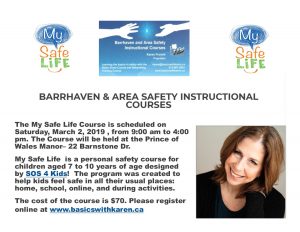 Please register below: